How often do you think about your AEGEE time – and the power of a European network?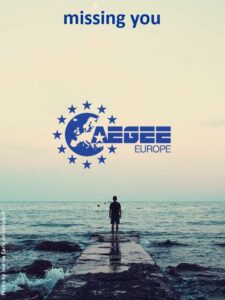 Les Anciens continues the idea of a European network of local and regional groups in post-student life.
Les Anciens keep Alumni up to date with AEGEE and connects the Alumni networks with each other and with AEGEE.
We do this through
Regional or sectoral LA Networks
Offer expertise, contacts or support at AEGEE's request
Supporting and connecting local AEGEE Alumni initiatives
One long-term idea is to create a seamless trans-generational network of networks.
Use this e-card to re-connect with your AEGEE Alumni