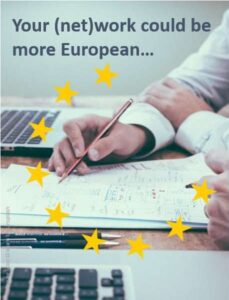 Do you sometimes wish to work in the same European environment as in AEGEE?
Many former AEGEEans feel this way and therefore network and support each other – and AEGEE.
Les Anciens help to Europeanise the work and careers of AEGEEans and Alumni with networking, training and mentoring.
We do this through
Fostering collaboration and support between our members (in projects, in business, in their careers or in political activism)
Graduate Career Training for AEGEEans (for EU Institutions or private sector)
Mentoring for AEGEEans
One long-term idea is to become an incubator for European start-ups.
Use this e-card to re-connect with your AEGEE Alumni